Plumbing Services / Water Hygiene
Water within a building is often overlooked as it is something we are all familiar with, however it is very important that it is looked after particularly from a Water Hygiene perspective to ensure compliance with ACOP L8 which is the standard for the control and monitoring of Legionella within buildings.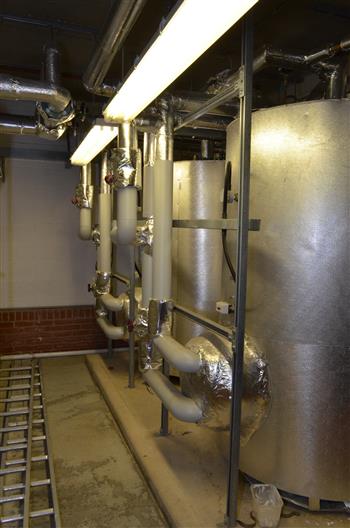 Whilst the water services within your building may be very simple it is still very important that you have written scheme or risk assessment to ensure that the criteria of ACOP L8 is met, we can carry this out on your behalf and provide both the risk assessment and recommendations for the control of Legionella within your premises together with costing's. We would provide a log book and can carry out the monitoring visits on your behalf whether monthly or quarterly etc., the written scheme and log book would under normal circumstances be left in reception.
Water is also a very important aspect of a buildings heating and ventilation system and in some areas due to the quality of the mains water system provided to the building requires regular monitoring to ensure the quality is maintained in order to protect the components of the system(s), we can implement a programme of inspection whereby the water quality within the system(s) is checked and monitored and dosed with proprietary chemicals to maintain the integrity of the system, this will extend the life span of the system